18
Fully equipped service vehicles
10
Locations throughout Malaysia, Brunei & Indonesia.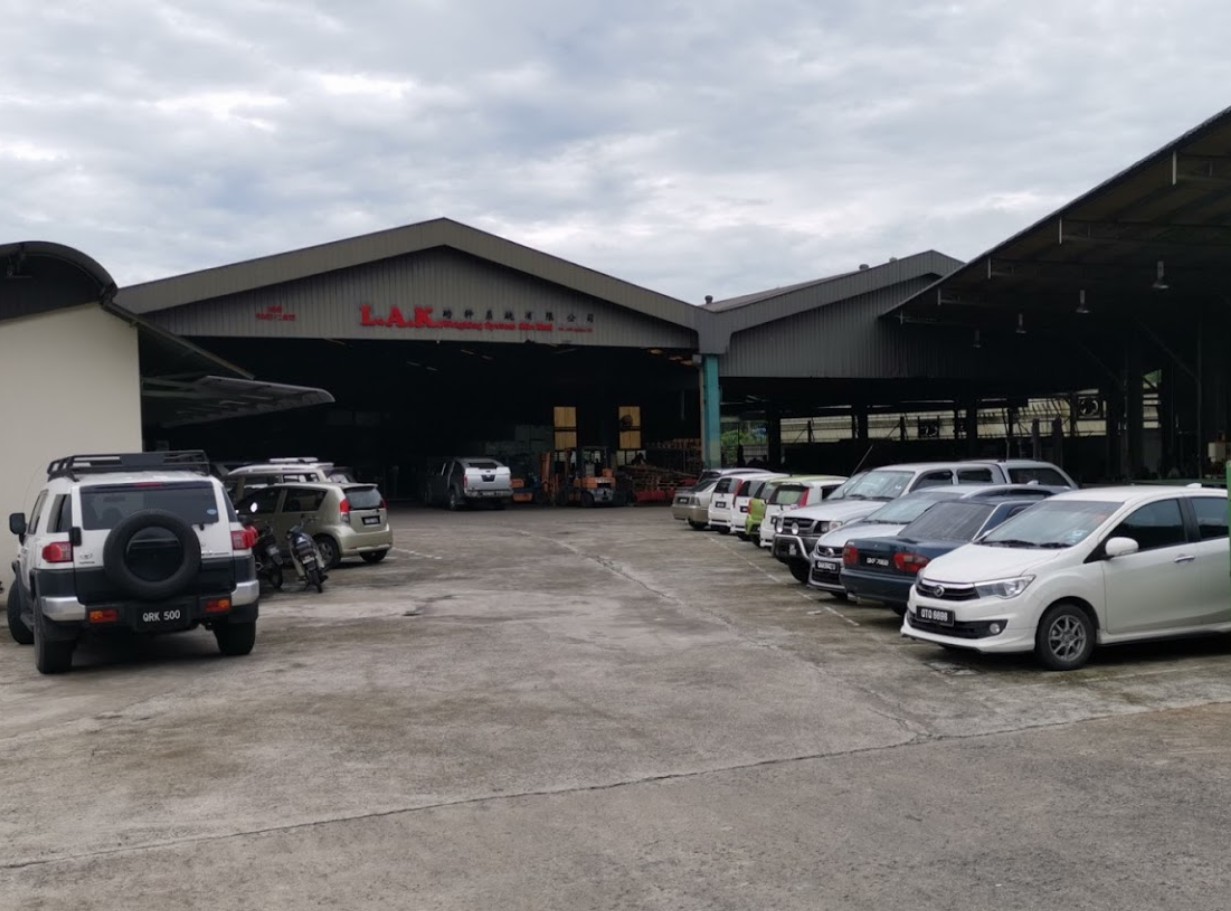 L.A.K. WEIGHING SYSTEMS SDN BHD established in 1990 and Powered by a group of professionals qualified and experienced personnel
And due to our realistic company philosophy, we had since then earned ourselves an excellent name in the market, as a partner of the industry.
Over the years, we had ventured into all range of industrial scales, high precision balances, controls systems, batching systems, and computer weighing software applications. Our capabilities are diverse, with years of experience, we have the right balance of people and "know-how" to design and implement the best solution for yours weighing and control needs.
Our success is based on supplying quality technical goods and services under qualified advises and instructions. Our specialized knowledge and our flexibility are valued in the market. With evolutionary development strategy, our products capabilities changed year-to year as customers requirement change. To this end, L.A.K. are dedicated to continued research into innovative and improves techniques, together with further development of new and existing products.
Even more important than our products and skills, is our commitment to our customers. From the very beginning our emphasis has always been placed on customers service. Installation start-up training and on-going support is major parts of our daily activities. This gives us a unique vantage point to not only understand customers needs, but also to respond to those who needs better products.
Powered by 83 dynamic individuals, each with their specialized skill and specific goal, and 18 fully equipped service vehicles, L.A.K. is set to greater height in business and commitment to our clients.
Based in Kuching and with branches offices in Sibu, Bintulu, Miri in Sarawak. Together with L.A.K. Branches office at Kota Kinabalu, Sandakan, Tawau in Sabah and also Brunei Darussalam branch. L.A.K. offer one of the best service network in the industry. Each of our office is geared to provide undivided, fast and expert response when you need immediate attention.
Commitment to research and development has led to our success in weighing industry. A thorough and deep understanding of weighing systems enable us to bring out the finer details combining today's weighing technology with hardware specific to applications, providing the most practical and economical solutions to your needs. We design and build systems that, from the inception of the project have but the one goal - to make your more profitable. We call it Profit Engineering.
Being the market leader in the industry, L.A.K. WEIGHING SYSTEMS SDN BHD is currently holding:-
Exclusive Partnership from Mettler -Toledo Inc. U.S.A. for their industrial Weighing Systems.

Exclusive Partnership from ISHIDA LTD, CO. Japan for their weighing systems.

Exclusive Partnership from SHINKO DENSHI LTD, CO, Japan for their weighing systems.
To further enhance to our services, L.A.K. extended working facilities includes:-
At least 40,000 kg of standard Roller Type Test Weight at 250kg each for testing and calibrations.

A minimum 5,000 kg of loose weights at 20kg each for testing calibrations.

Up to date testing facilities for trouble shooting and servicing of scales.

Fully Equipped factory for steel fabrication and engineering works and major repairing and refurbishing.

Ample spare parts for fast and reliable replacement.

Critical equipment on-loan facilities.

Mobile Test Truck Unit for on-site calibration of weighbridges.
L.A.K., strategically located in 10 locations throughout Malaysia, Brunei, Indonesia performing an integral services network covering virtually our nationwide operation.
The locations and their respective area coverage can be refer at service centre button.
Our working philosophy is
"We are not satisfied with an installation until our customer is"